Children's Pleated Style Cloth Mask - More Options Available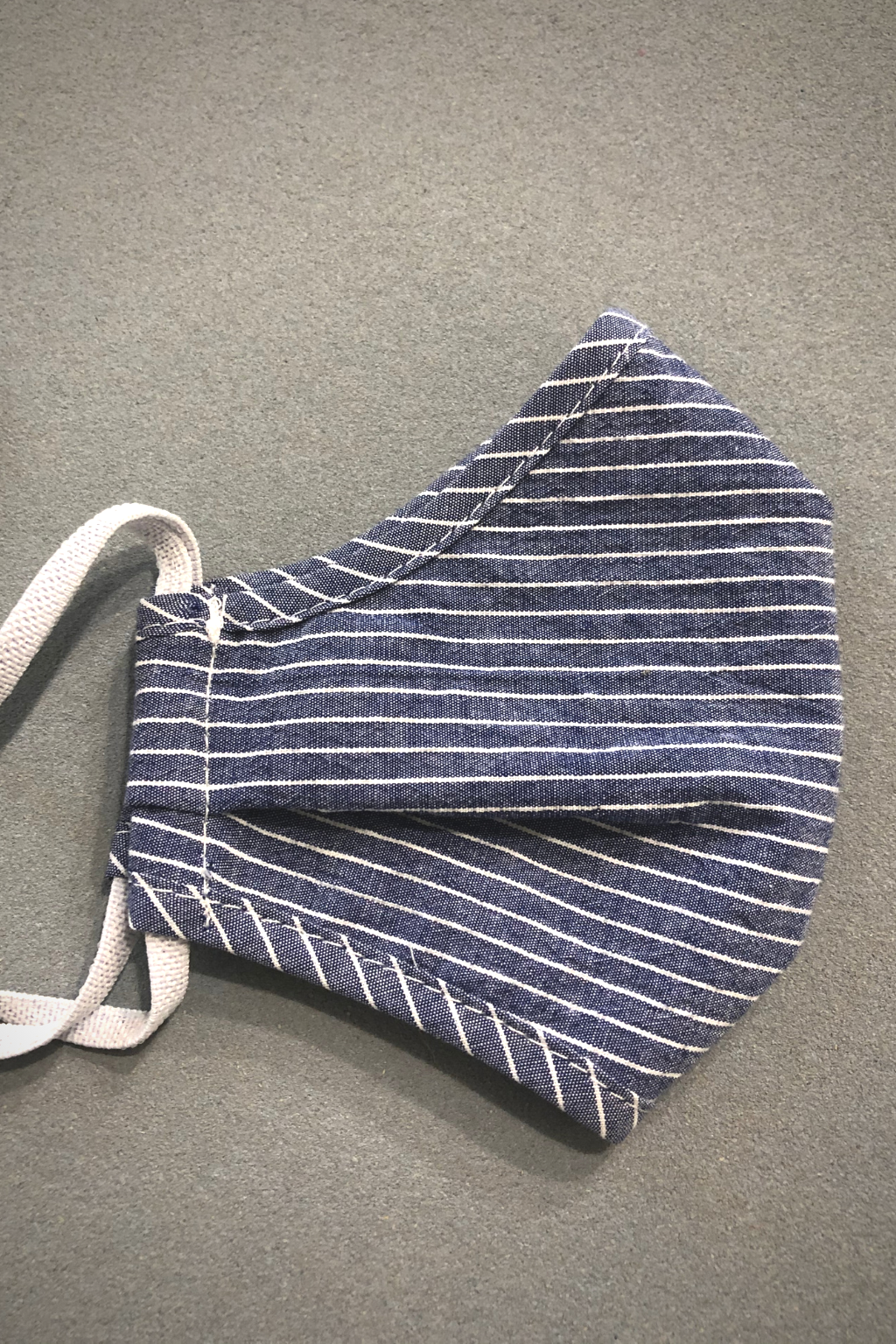 KOKOON
This pleated style has a nice fit over the nose and under the chin and has an opening to add another layer of fabric or filter. 
No more lost masks! Elastic goes around the head and is worn around neck when not in use. Adjust elastic to fit and tie a knot to make it smaller, or cut the elastic to make ear loops by tying off the ends after cutting.
Navy Engineer Stripe
Cool Wave (Light Blue, Green, Yellow, White)
Heat Wave (Pink, Green, Purple, White)
Aqua Berry (Aqua, Pink, White)
Fox and Hounds

Size Small fits approximately 3 to 6 yrs old
Size Medium fits approximately 7 to 11 yrs old
Child Medium: 5" - 5.25" x 8.5" (approx)
Child Small: 4.25" - 4.5" x 8" (approx)

YOUR ORDER WILL SHIP WITHIN 3-5 BUSINESS DAYS
ALL MASK SALES ARE FINAL
Opening for filter
Cotton/poly lined in cotton
Prewashed ~ machine washable
Made in Minneapolis, USA

*Masks not recommended for children under 2. 
Please read all disclaimers at bottom of page and visit CDC.org for more information.
A Parent or Guardian must supervise as masks and elastic may be a choking hazzard. 

Navy Engineer Stripe
Cool Wave (Light Blue, Green, Yellow, White)
Heat Wave (Pink, Green, Purple, White)
Aqua Berry (Aqua, Pink, White)
Fox and Hounds