Fitted Curved Women's Cloth Mask - More Options Available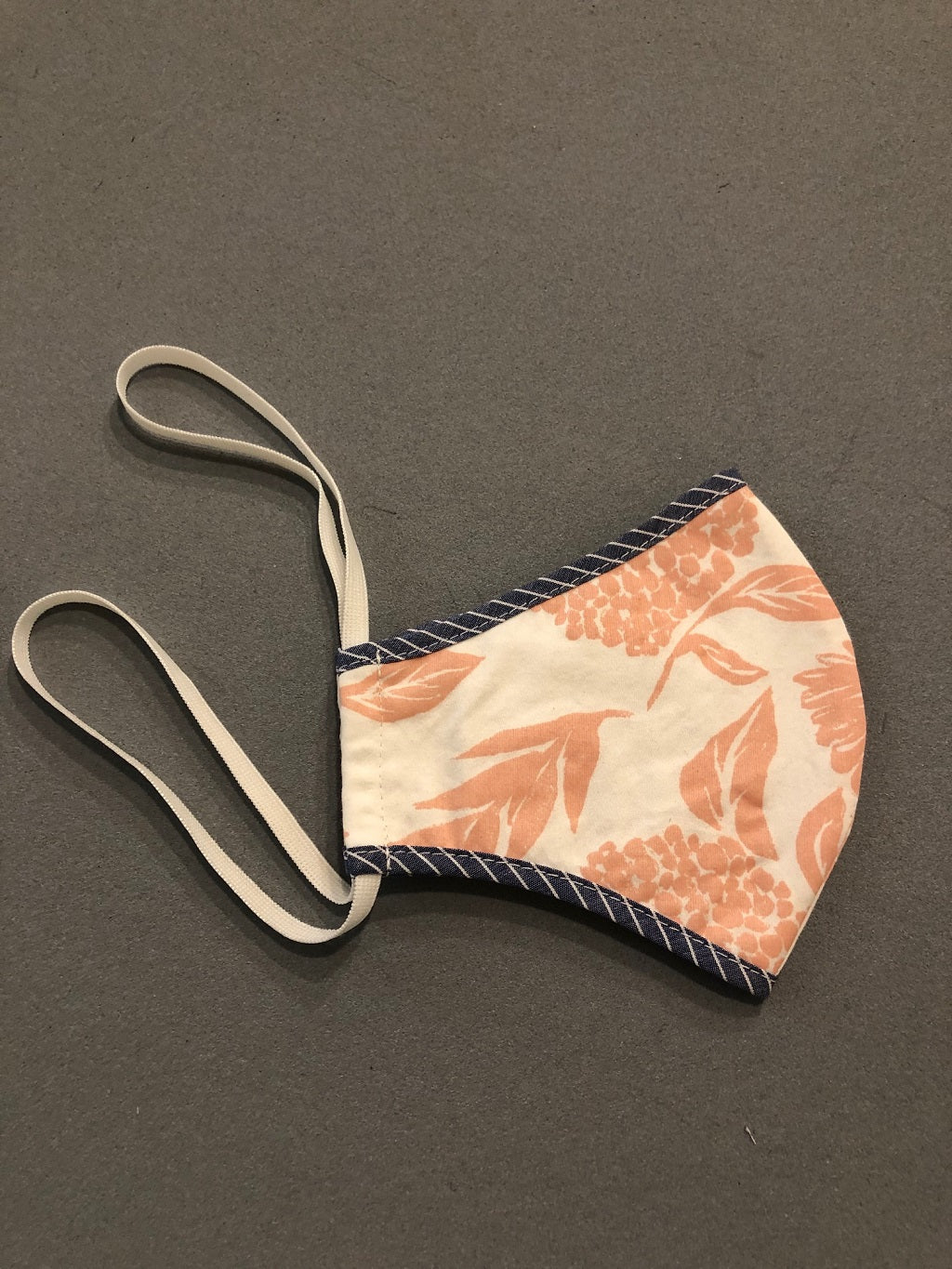 KOKOON
This fitted curved front style has a nice fit and has an opening to add another layer of fabric or filter.
Elastic can be worn around the head, tie a knot in it to make it smaller, or cut the elastic to make ear loops by tying off the ends after cutting.
YOUR ORDER WILL SHIP WITHIN 3 -5 BUSINESS DAYS
ALL MASK SALES ARE FINAL

Two Layers ~ Opening for filter
Blends of Cotton, Cotton/poly or Cotton/Spandex
Pre-washed ~ Mashine Wash and Dry
Made in Minneapolis, USA
Women's or Adult Small: 5.75" x 10.5" (approximately)

Georgia Peach (Trimmed in Navy Stripe)
Navy Engineer Stripe
Farm To Table Knit (Black Floral)
Ginger Floral Knit


Hello friends.
The CDC now recommends everyone wears a mask when outside their home.
These are not medical grade masks and should not be used as such, but may help help flatten the curve of Covid-19 coronavirus by reducing the amount of droplets from talking, coughing, etc.
I wear one to help protect you, you wear one to help protect me.
Together we will get through this!

Remember:
-Wash before wearing and in between each use.
-Wash your hands before putting on your mask and after removing it.
-Make sure the mask fits snug, tie a knot in elastic or adjust the strap as needed.
-Try not to touch your face even with a mask on!