Fitted Curved Women's & Kid's Cloth Masks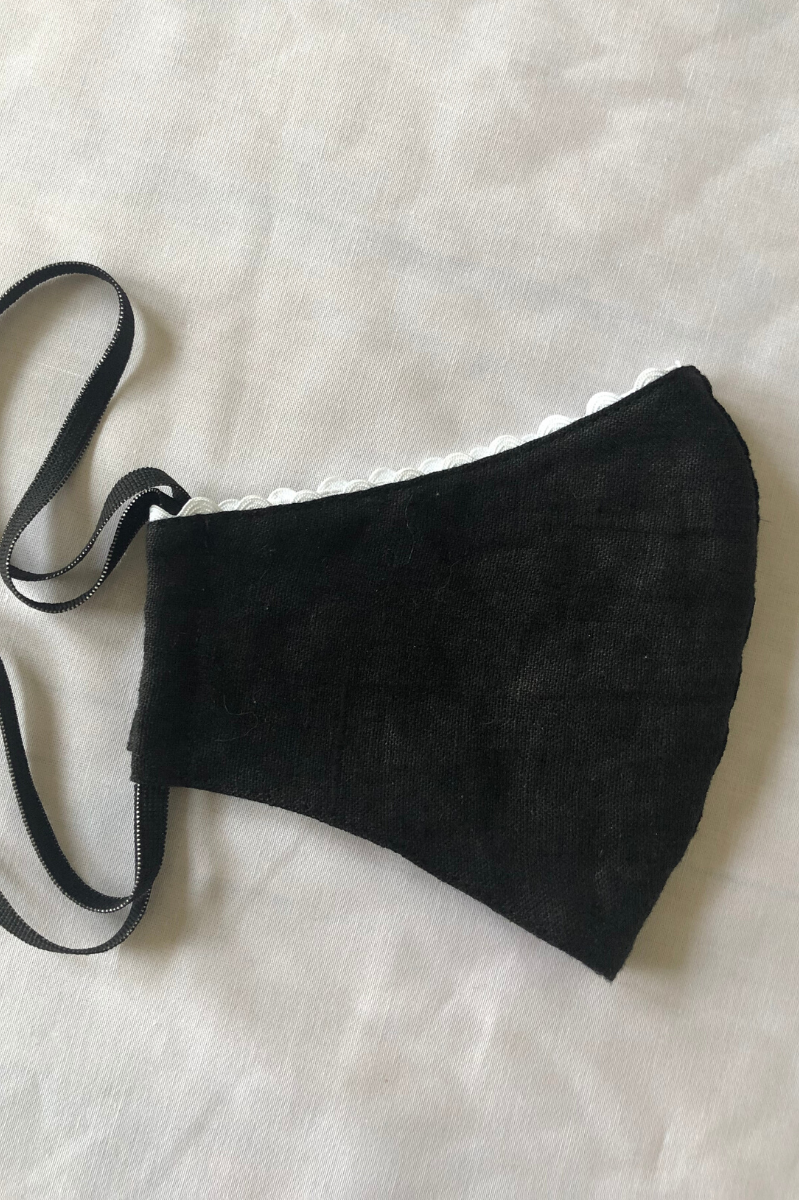 KOKOON

This fitted curved front style has a nice fit and has an opening to add another layer of fabric or filter.

Elastic can be worn around the head, tie a knot to make it smaller, or cut the elastic to make ear loops by tying off the ends after cutting.
YOUR ORDER WILL SHIP WITHIN 3 -5 BUSINESS DAYS
ALL MASK SALES ARE FINAL

Opening for filter
Prewashed ~ machine wash and dry
Linen lined in Cotton/Spandex
Made in Minneapolis, USA

Black Linen/RicRac Trim 
Peone Linen
Solid Black Linen
Navy Cotton Knit w/Curry Stripe Trim
Henna Linen 

Kid's Size Small fits approximately 3 to 6 yrs old
Kid's Size Medium fits approximately 7 to 11 yrs old
*Masks not recommended for children under 2. Please visit CDC.org for more information.
Women's or Adult Small: 5.5"-5.75" x 10.5"
Child Medium: 5" - 5.25" x 8.5"
Child Small: 4.25" - 4.5" x 8"

Non-medical, reusable, pre-washed cloth masks for the entire family.

Tired ears?
Our masks are made with elastic going around your neck and head, which makes for a FUSS FREE FIT. 
No more lost masks! They conveniently hang around your neck when not in use. 
They don't even mess up your hair, just tuck the top elastic above your ears and the bottom elastic below your hairline. 
Adjust elastic as needed for a snug, comfortable fit and tie a knot. 
All masks have an interior opening to insert a filter if you choose.
I wear one to help protect you, you wear one to help protect me. 
Together we will get through this!

Remember:
-Wash before wearing and in between each use.
-Wash your hands before putting on your mask and after removing it.
-Make sure the mask fits snug, tie a knot in elastic or adjust the strap as needed.
-Try not to touch your face even with a mask on!